International growth? Ready, set, go!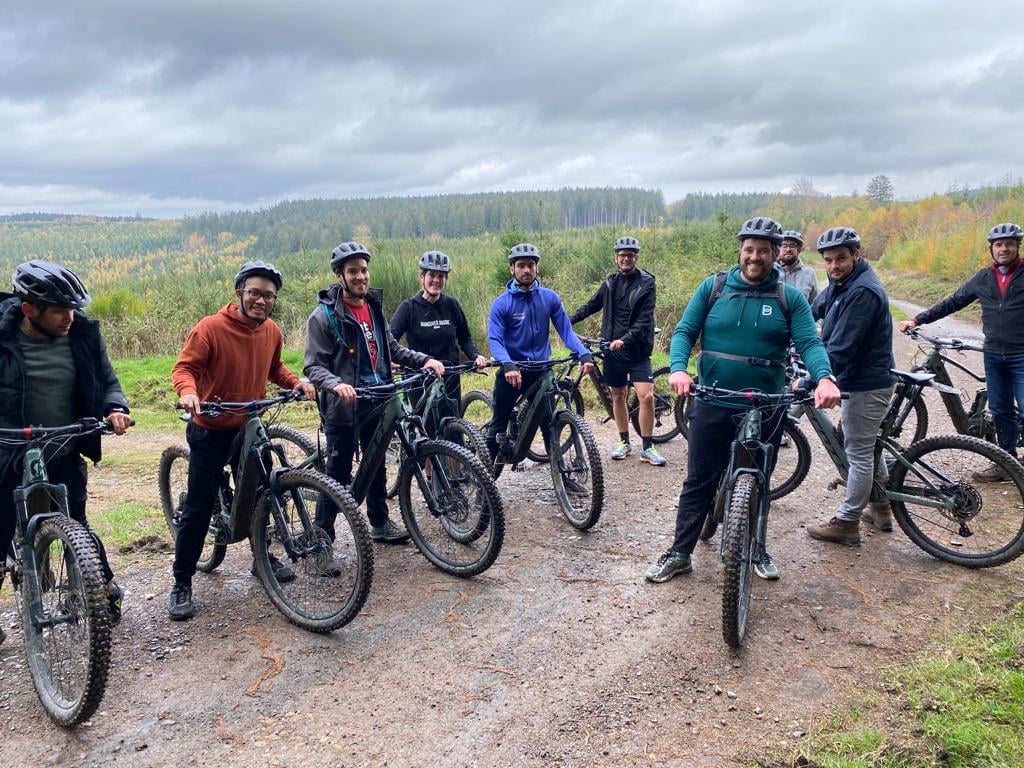 CloudBilling is growing rapidly and has ambitious goals to continue this growth. We see an increasing need to simplify the ever growing usage economy. CloudBilling wants to be a key player in this development, both inside and outside the Netherlands. Over the past years, CloudBilling has developed from start-up to scale-up. Because of our ambitions, we are always looking for new talent. Will you become our new colleague?
Benefits of working at CloudBilling
CloudBilling puts people first. We believe that a good working environment contributes to your development and job satisfaction. This is why CloudBilling offers the following benefits, among others, for its employees.
An expert organisation
We have years of experience in our market and several experts, who have been working at CloudBilling for a long time. As a result, you will be joining an organisation with a lot of knowledge that we are only too happy to share with you. If you are eager to learn and make quick steps in the fintech world, then your colleagues at CloudBilling will help you with that!
Annual trips
The CloudBilling trips are invariably among the highlights of the year and contribute to a good bond with your colleagues. From hitting the slopes in Austria during our annual ski trip or our outdoor team weekend in the Ardennes to the relaxation weekend in Barcelona or Milan.
Room for personal development
At CloudBilling, you get a lot of freedom in choosing your development path and career steps. We facilitate training or courses for employees who wish to develop further in specific topics or take on other tasks in the organization. Your development is key and we are happy to contribute to it.
Freedom
If you prefer managing your own work and time, CloudBilling is the right place for you. You can schedule your own hours and we will facilitate your work place at home to ensure that you can do your job as effectively and as pleasantly as possible.
Remote work
CloudBilling allows our people to work remotely. Would you rather work in a warm country during our winter, be close to family abroad for a while or just love to travel? Come work at CloudBilling and close your laptop after a hard day's work to spend a few more hours on the beach.
Sports
At CloudBilling, we regularly organize sporting trips with colleagues. We are introduced to different sports and compete with each other followed by enjoying a well-deserved dinner together.
Join CloudBilling!
Are you looking for a new challenge? We would love to meet you.

Meet CloudBilling
Ambition and fun combined
At CloudBilling, you will join a cohesive team of experts who are committed to delivering the best to our clients every day. These clients are leading players in their respective industries and come from both domestic and foreign origin with international influences. We are proud of our clients and the value we provide them with our services. This is evident in the way we work. Every day we strive for the best for the customer and cooperation is an important factor in this. CloudBilling is a flat organisation in which departments work closely together. In this way, decisions can be made quickly and problems are resolved appropriately. All this to provide the customer with a flawless experience.
At the foundation of all this you will find an organisation focused on cooperation and expertise. There is plenty of room for development by offering courses and training that suit your needs and career choices. We also pay a lot of attention to team building at CloudBilling. We do this through sporting trips, dinners, monthly drinks and our annual (ski) trip and team weekend. This provides a great opportunity to get to know your colleagues better outside of work and we immediately notice this in the friendly atmosphere in our daily work. Can we welcome you to our team soon? Send us a message or give us a call.