Many customers are looking for better insights into their cloud spenditure than an invoice can provide. With CloudBilling's Customer Portals you deliver actionable insights, dashboards & reports directly to your customers. Giving you as an MSP the opportunity to enable your customers to optimise their solutions and maximise their value and impact.
Empower customers with trusted data
Give your customers, partners and all FinOps stakeholders real-time insights into their cloud costs, using trusted data. CloudBilling's Customer Portals provide reliable white-labeled reports and dashboards to ensure that you as an MSP can further develop the relationship with your customers and continue to grow together.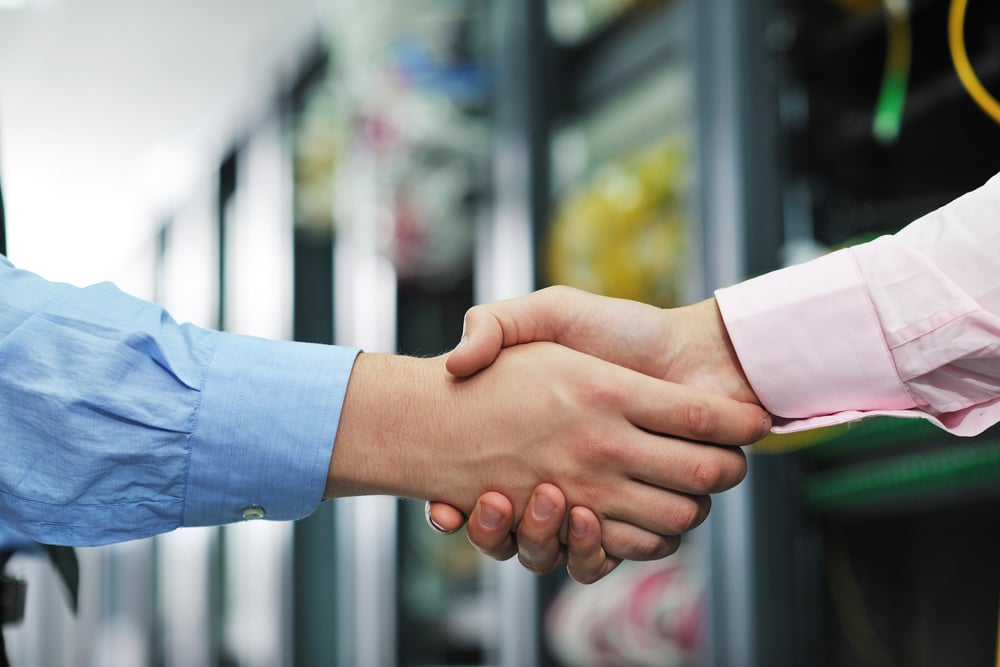 Accessible cloud cost management
Public cloud (Azure, AWS, GCP)
Hybrid cloud (VMware)
Multi cloud
Proprietary offerings
100% match with invoice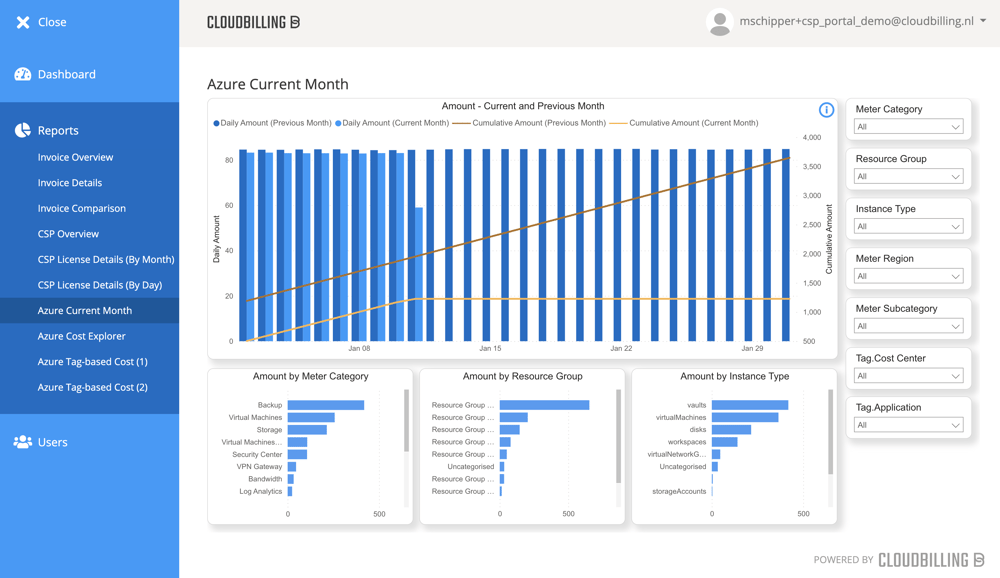 Portals for every situation
The benefits that CloudBilling Customer Portals provide for you and your customers.

Simple Activation
Customer Portals are easily activated after implementation of the CloudBilling Billing solution. Customers and access can be managed with the management console of CloudBilling or within the portals. This makes Customer Portals immediately insightful and effective.

Partnership
Using the dashboards and reports in Customer Portals, your account managers can have strategic conversations with customers about the offered services, by both looking backward at past results and forward to plans and ambitions. For a constructive partnership built on reliable data that provides a high level of transparency to your customers.

Best Practice
Dashboards and reports in the Customer Portals are developed entirely in collaboration with customers. As a result of this, Customer Portals offer plug-and-play solutions that are continuously improved based on feedback, market demand and market relevance.
Discover the value that our portals add to your business
Fill in our quick-scan and find out how our customer portal solution can help you build deeper relations with your customer.

1
Integrate Billing
Integrate multi-cloud, multi-vendor, and multi-model inputs; and start real-time billing.
2
Provide Insight
Rollout of the portals. Provide actionable insights for cost management & allocation, services, solutions and trends.
3
Upgrade Engagement
With costs made transparent and taken care of, change the conversation with your customers from costs to value.
Let Customer Portals work for you!