Leveraging billing data for growth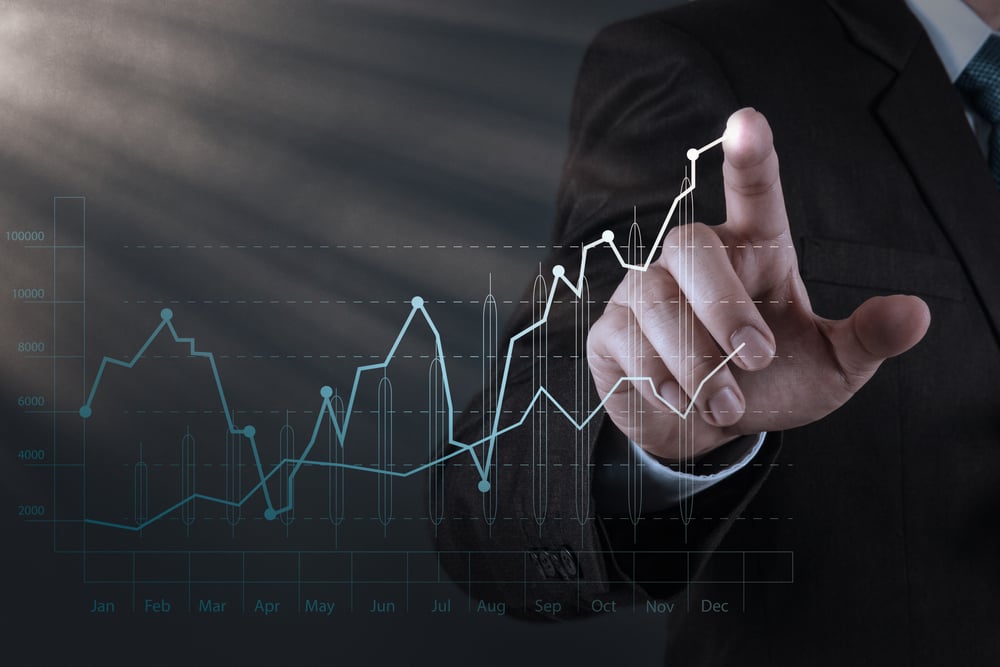 Businesses are constantly adapting to stay competitive; this requires businesses to focus on obtaining an edge over their competitors. Leveraging data to make the right critical decisions.
Why is Business Intelligence (BI) important?
Business Intelligence contains the technologies, applications, strategies, and best practices that are used to gather, analyse, and integrate data from different data sources. All to enable businesses to make informed strategic decisions.
Businesses should leverage both old and new data. Often this results in big datasets that require tools that can integrate with all relevant data sources. Unfortunately, not all tools are up to the task, or some data sources with the most relevant data cannot be accessed.
Where BI adds value
Properly implemented BI strategies can add value across several departments. Which include:
Sales
Understanding your customers, product performance, sales cycles and conversion rates can help increase sales and improve customer retention. Allowing your sales representatives identify opportunities and to focus on making deals that last longer and yield higher margins.
Marketing
Data-driven marketing strategies have been common for quite a while. Leveraging BI to develop better campaigns with higher ROI. BI can help understand your customer acquisition cost, cost per lead and campaign click through rate, all pieces of information that form the marketing puzzle.
Finance
Having access to valuable and in-depth insights into your financial data is of immense value. Tracking budgets, financial stability, profitability of projects, products, and services requires no further explanation to understand its value. However gaining access to high quality finance data can be very challenging.
HR
Being able to track productivity, compensation, payroll tracking, retention can be highly beneficial for HR to improve the efficiency and overall happiness of the workforce.
Account Management
Data and the insights that you gain through this data can help you in identifying the needs of your customers and give you the ability to respond on the needs of your customer. Recognising patterns in your customers' behaviour can help you to foresee the needs of other customers. Sharing these valuable lessons with your customers will increase customer satisfaction.
Billing & BI not jointly considered
Having a clear BI strategy and implementing such a strategy in your business helps to bring focus. Allowing businesses to further their goals on every level by removing human errors, guess work or approximations. We see that many businesses these days have formed BI strategies but have difficulty acquiring the right dataset and translating strategy into action.
Many businesses often spend an endless amount of time researching different billing solutions, probably more time than one would like to admit. These businesses usually start searching for a billing solution with a singular focus on either Azure billing, AWS billing, subscription billing or complex pricing support with the idea of just managing their (cloud) billing. Never considering what value an accompanying analytics tool might bring for revenue growth and customer relations by providing Business Intelligence capabilities.
"By providing a scalable platform for billing and BI, CloudBilling helps us to keep growing"
We have created an automated order-to-cash process where CloudBilling is pivotal in creating all usage-based invoices with the associated managed services. Additionally, we use the CloudBilling BI dataset to be able to generate cost management reports and insights for our customers, create management reports and help sales & account management to identify new opportunities.
Why use billing data?
Effective Business Intelligence strategies allow companies to properly gauge customers and analyse usage patterns of their solutions. With this information businesses will develop better products, improve the customer experience, and build a long-term relation with customers. The Business Intelligence strategies are formulated in isolation, where the data gathering side is part of the technical solution.
Billing solutions are often not considered when forming a BI strategy, which is strange, as billing exerts influence across departments and affects more people in a business than is often realized. It is frequently overlooked, but billing data is the only dataset that reflects how your customers are using your services, how profitable a customer or solution is and how this is developing over time.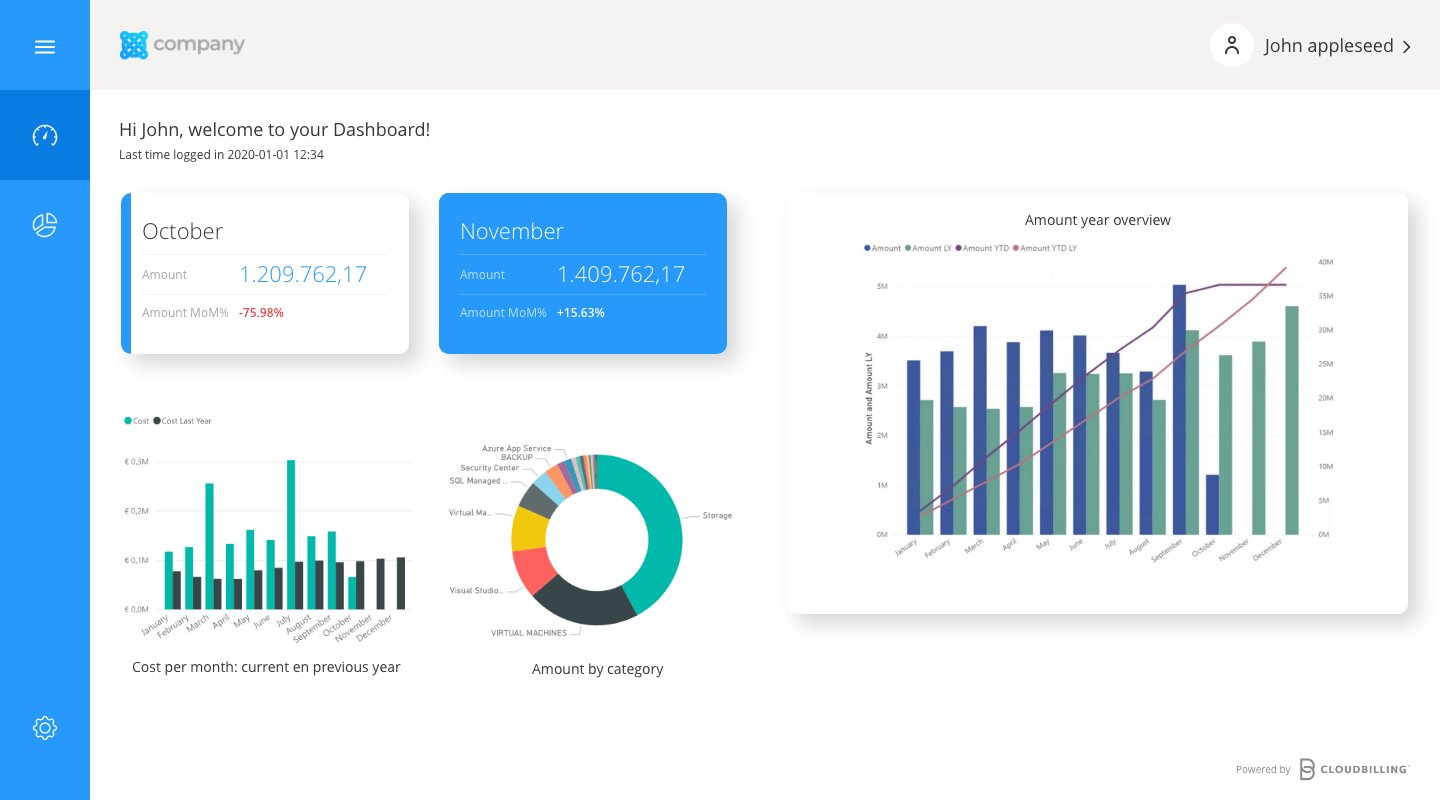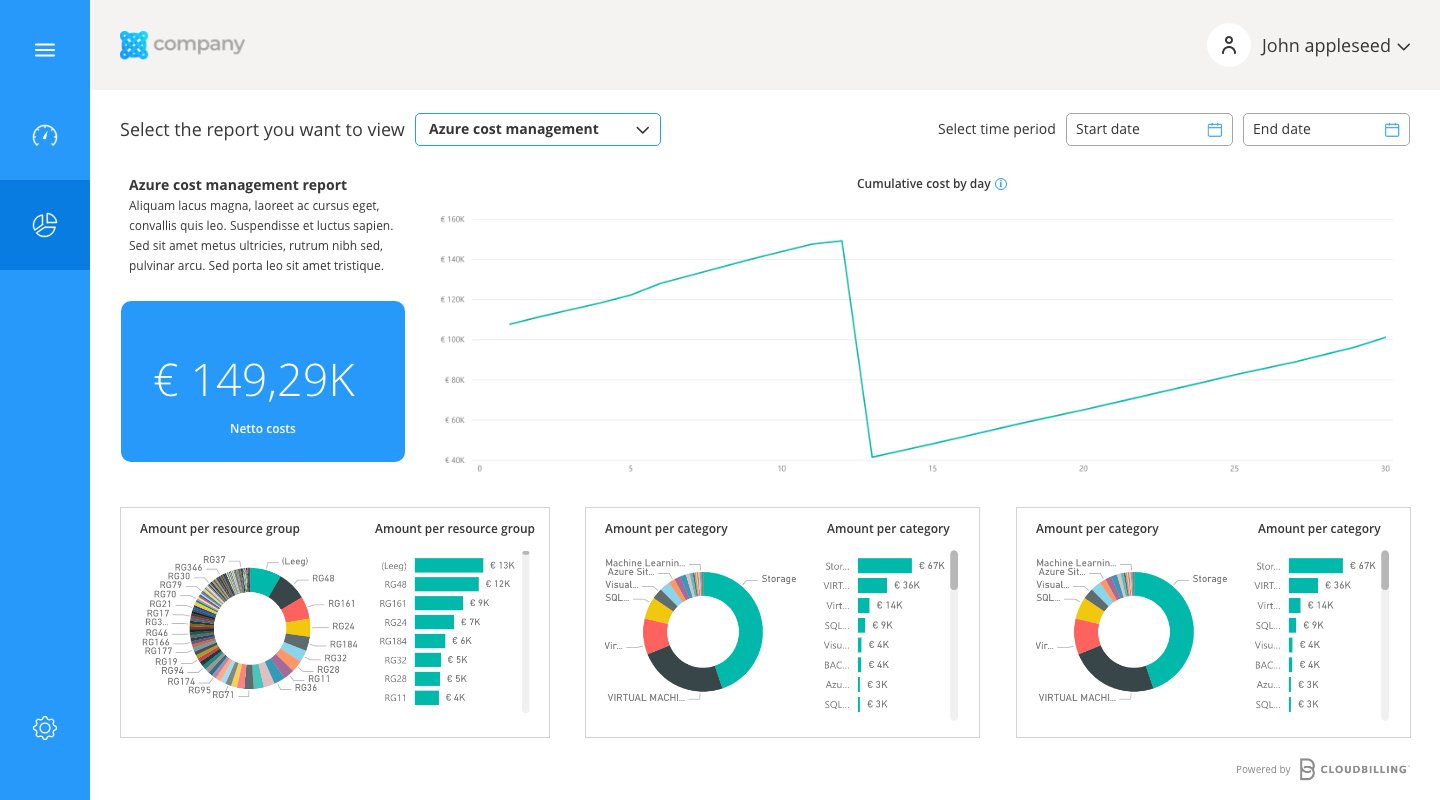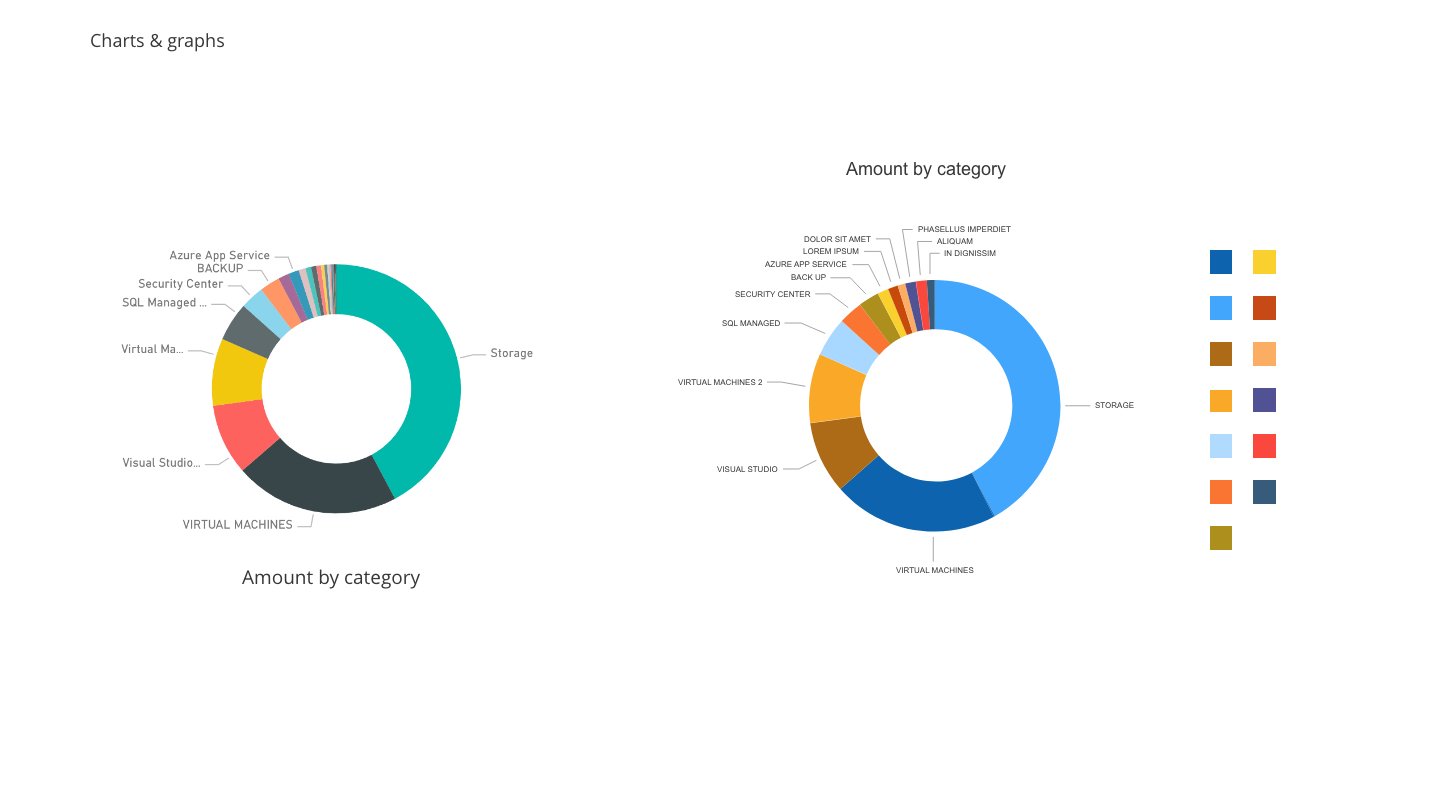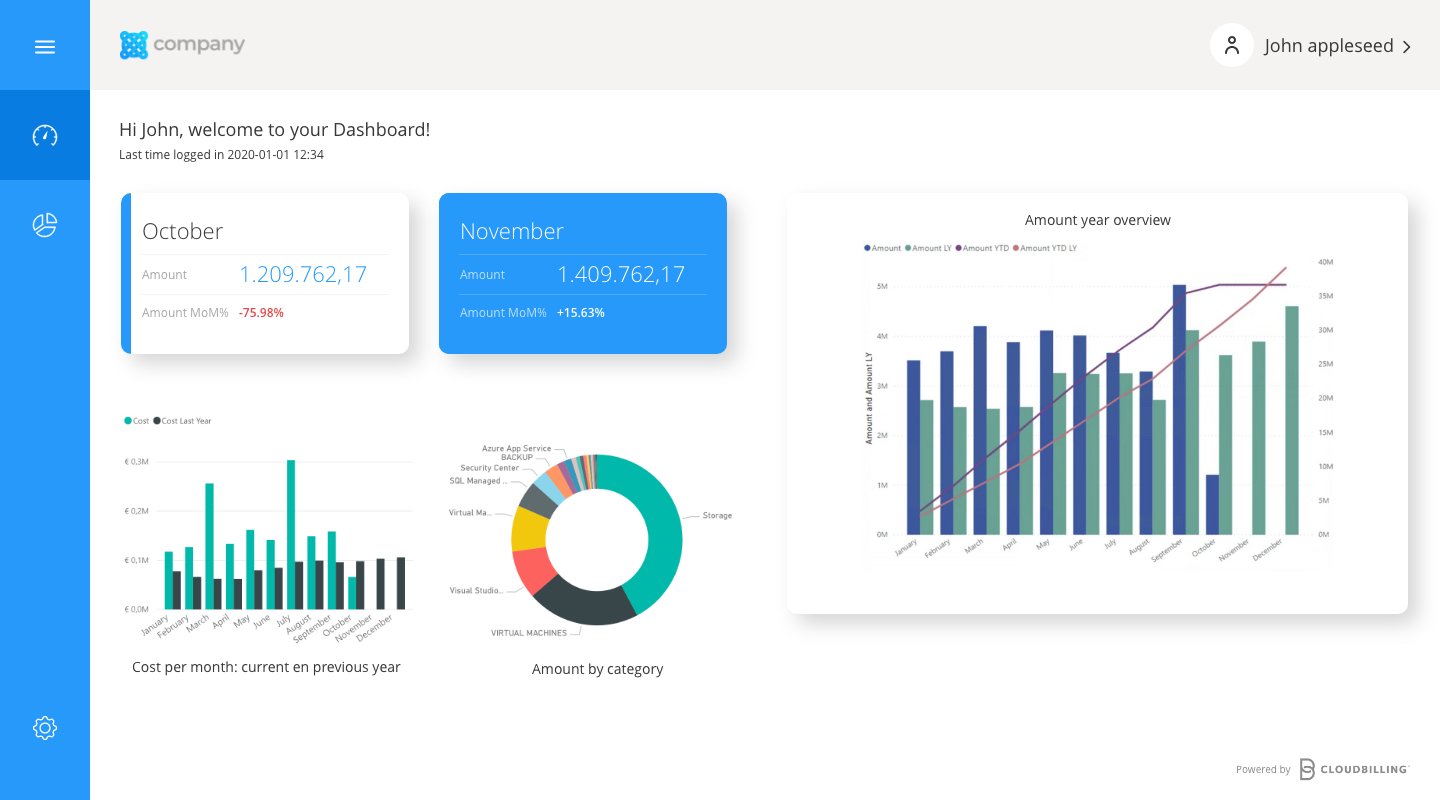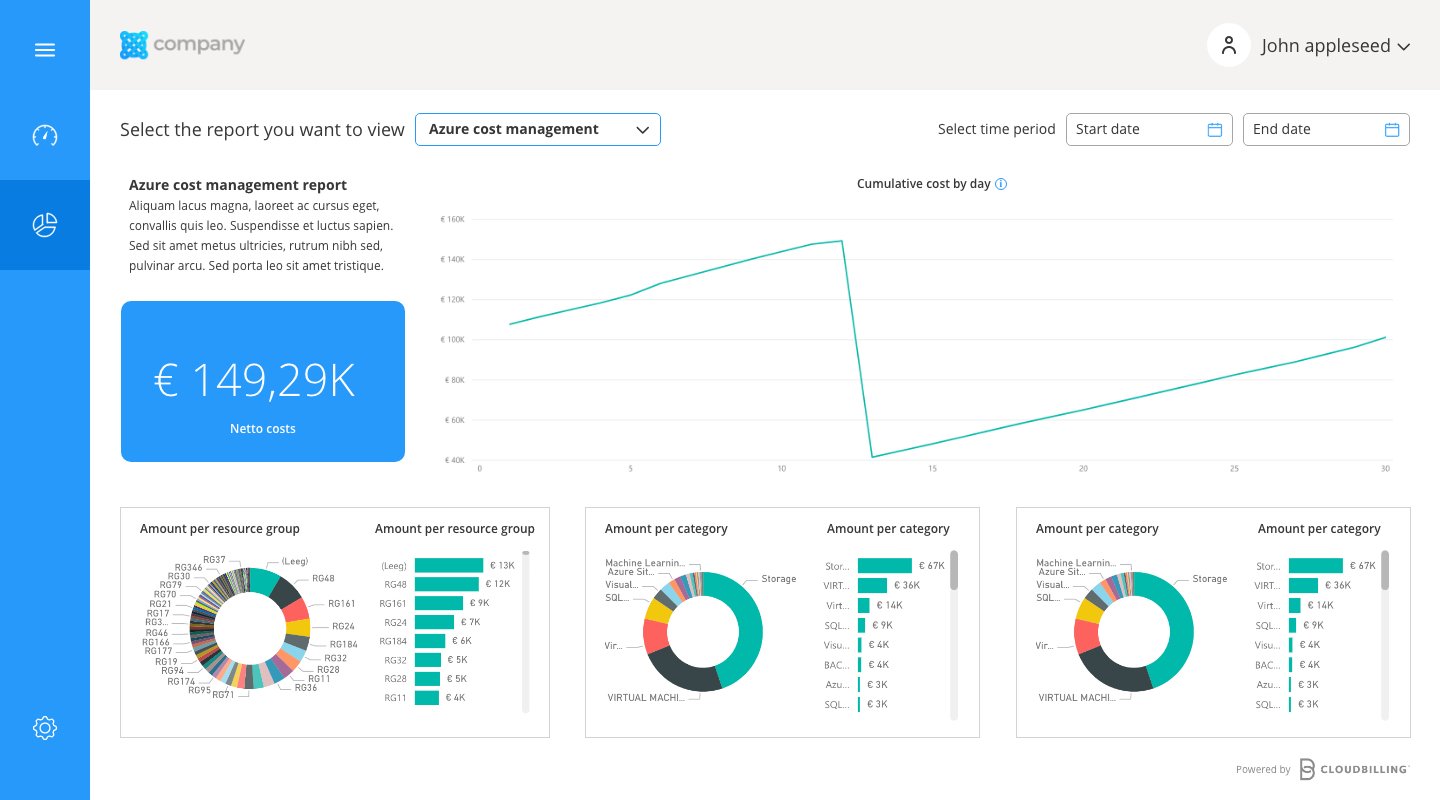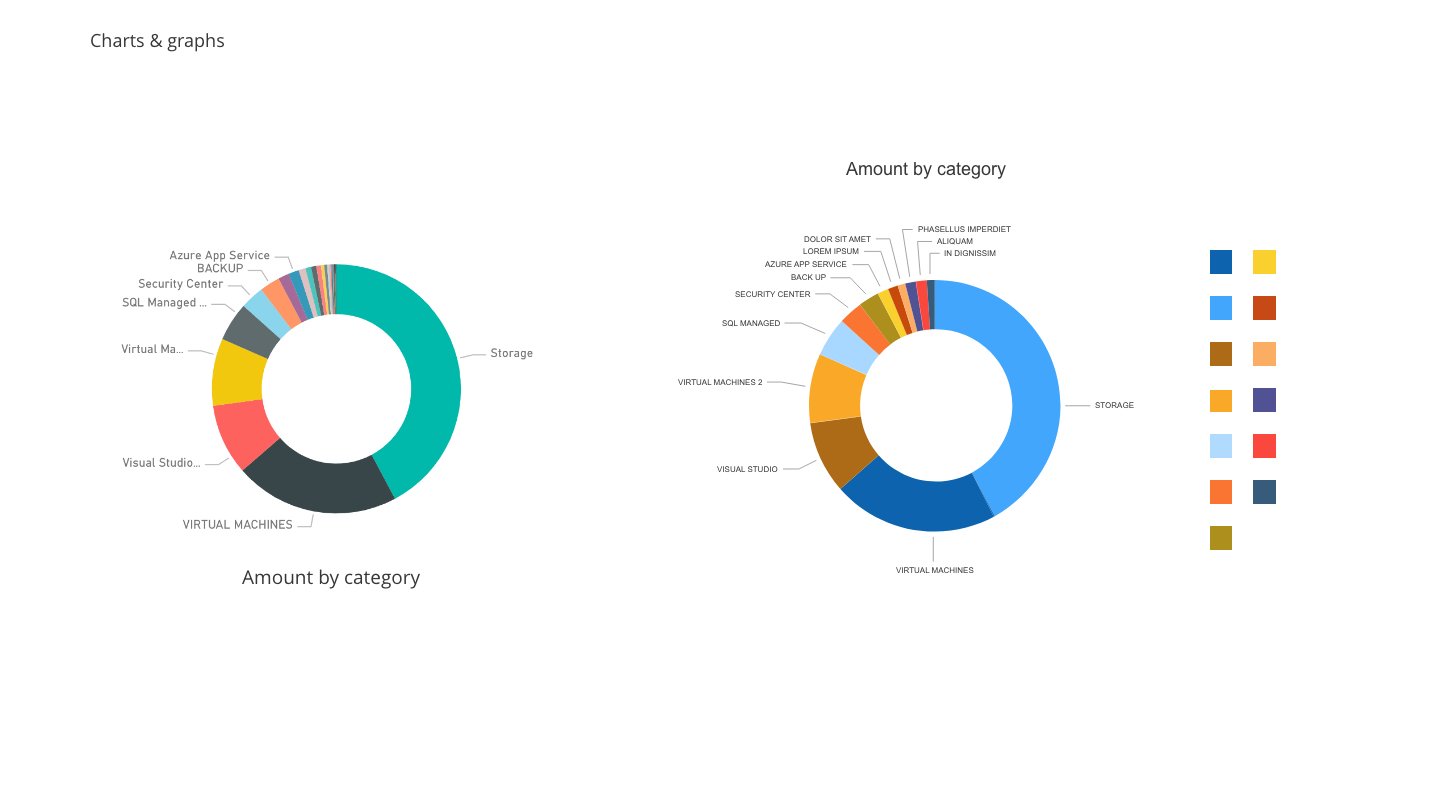 Effectively joining your Business Intelligence strategy with high quality billing data achieves two important things:
Optimisation of your financial operations

Attaining high quality BI data enriched with pricing information
"With CloudBilling, 80% of manual billing efforts are eradicated."
With CloudBilling, ANS is now able to send out automatically generated invoices that breakdown the public cloud consumption into clear components. On top of that, ANS can combine the public cloud spend of Azure and AWS with their own managed services. With CloudBilling ANS can keep offering flexible and complex managed services without having to worry about billing.
"To be able to see all of the different various public cloud consumption figures, third party services and then be able to apply a flexible managed service fee on top, completely automated, is worlds apart from where we were."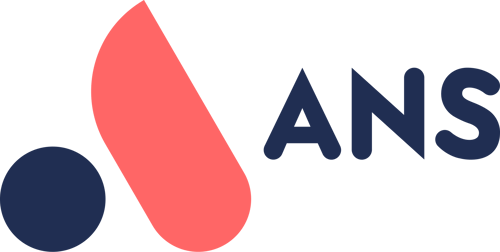 BI and Cloud (cost) optimisation
Businesses looking to scale while optimising cloud costs must consider the importance of cloud optimisation in general. Cloud cost optimisation a key component of an effective cloud optimisation strategy but it should not be the only focus.
Proper cloud optimisation also encompasses the business context, application performance, effectiveness of teams' collaboration, and should provide continuous feedback across an organisation. It is very easy to overspend on the cloud. Often this is a result of a poorly optimised cloud. By focusing on optimising the cloud in a broader sense, cloud cost reduction is an important natural side-effect; a valuable extra in addition to a better performing cloud and organization.
Cost reduction
Cost reduction is often the initial focus for many companies. It's easy to allocate more resources to your workloads than you would when dealing with more traditional on-premise setups. The ease at which you can increase, or upgrade resources versus optimising cloud performance is a huge driver for extra cloud spend.
The opaque pricing models of the public cloud combined with the more complex nature of usage-based pricing models further exacerbates this problem. It can be very difficult to judge how certain resources will affect the cloud bill of a business.
Out of control costs
Many businesses struggle to present themselves with proper overviews over their cloud costs, how the costs develop over time. Most importantly, companies struggle with understanding why cloud costs are growing out of control. Managed service providers struggle with cloud cost on two fronts, controlling the costs for their customer and having a proper overview over all cloud costs over all customers. Especially when dealing with multi-cloud offerings we see Managed Service Providers (MSPs) struggle.
Single cloud only
The major cloud providers unfortunately do not actively try to prevent users from spending too much on their platforms. There are tools that can help monitoring costs that they provide such as, Azure Cost Management and AWS Costs Management. However, these tools only work for one specific cloud, when dealing with multi cloud or hybrid cloud solutions business have to deal with third party tools or develop their own in-house solution.
Managed Service Providers often run into the problem that these third-party tools present them with overviews that do not necessarily match with what their customers have been invoiced. Leading to many questions and time wasted on reconciliation between procurement and actual revenue. That is where having access to high quality real-time (cloud) billing data becomes an extremely valuable asset.
Challenges
Creating a dataset of reliable normalized real-time (billing) data comes with its own set of challenges. When dealing with (multi) cloud solutions the amount of data that must be processed grows exponentially. As a service provider your customer usage data must be aggregated from multiple sources.
As a result, working with billing data can become very complex. Making sure you generate a dataset that is equipped to deal with billing and offer the detail and flexibility required for proper business intelligence analysis is difficult. Often the two are separated: billing as one entity and BI another entity. Both using different datasets.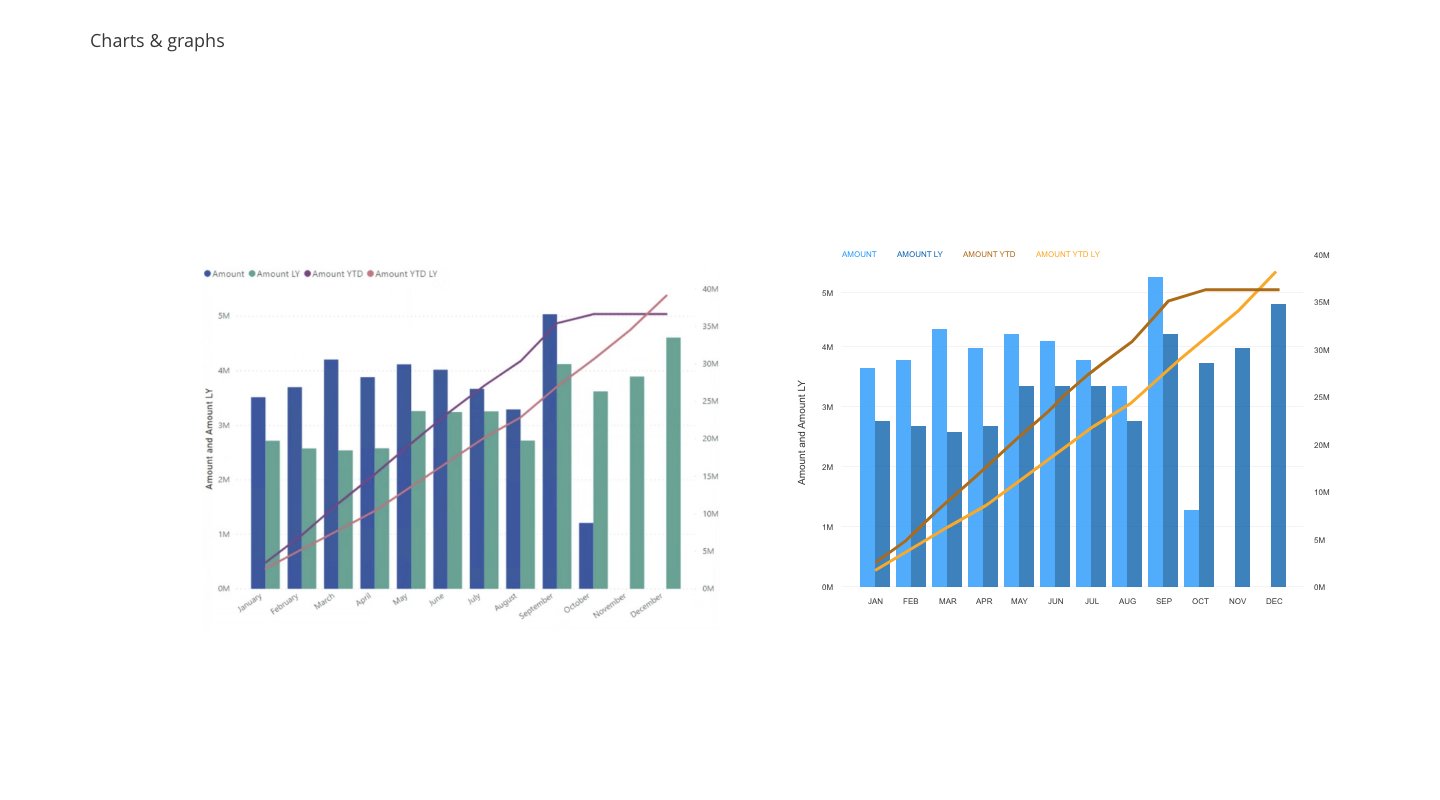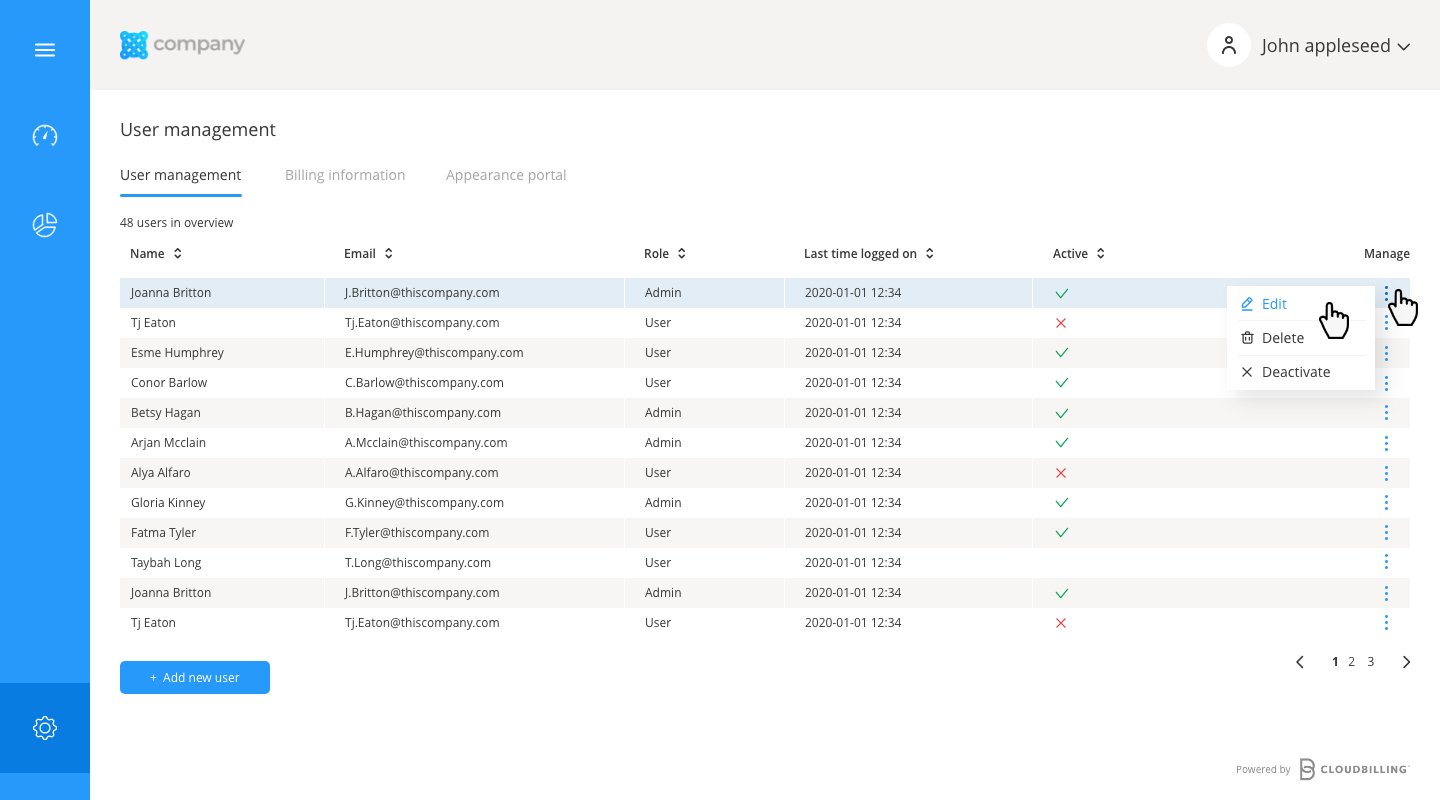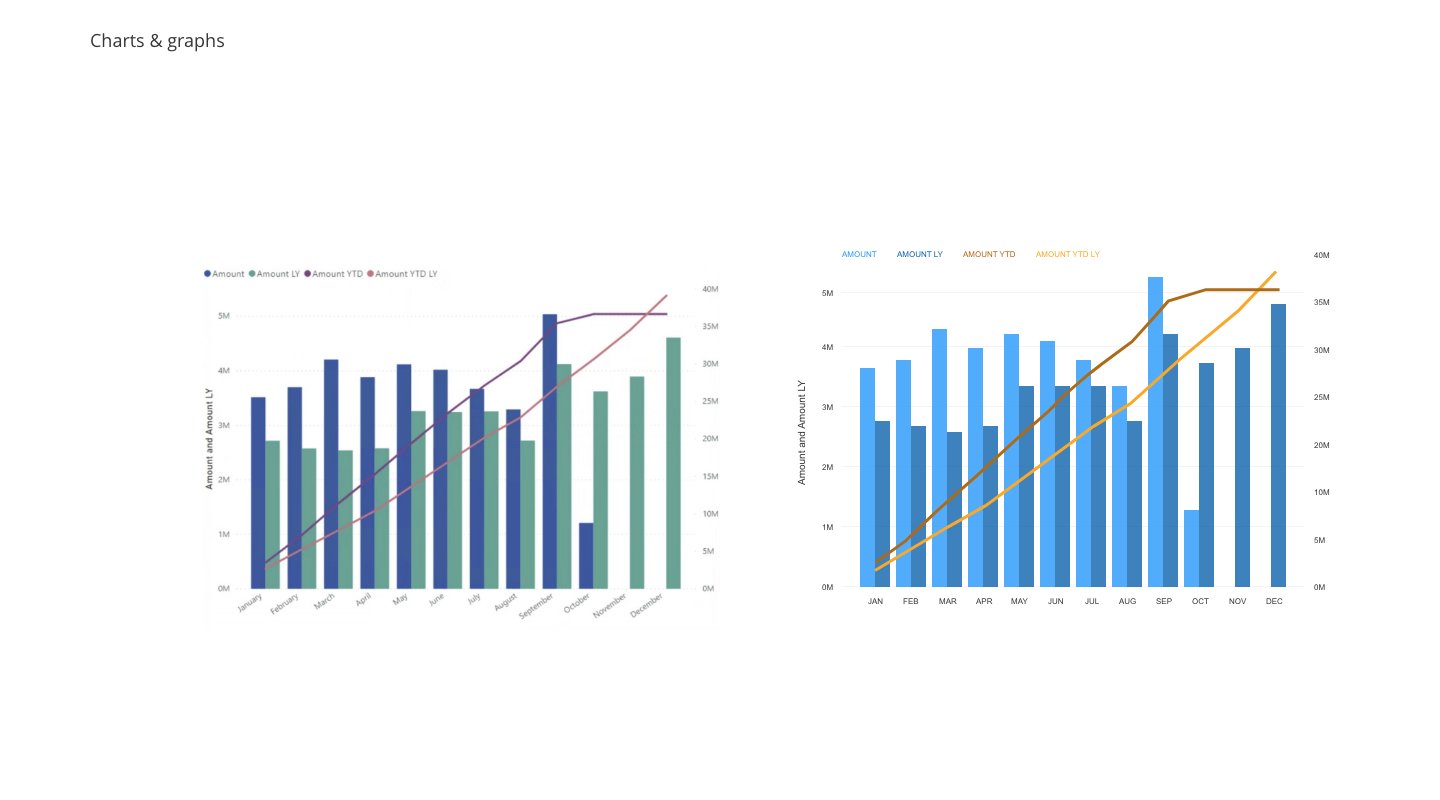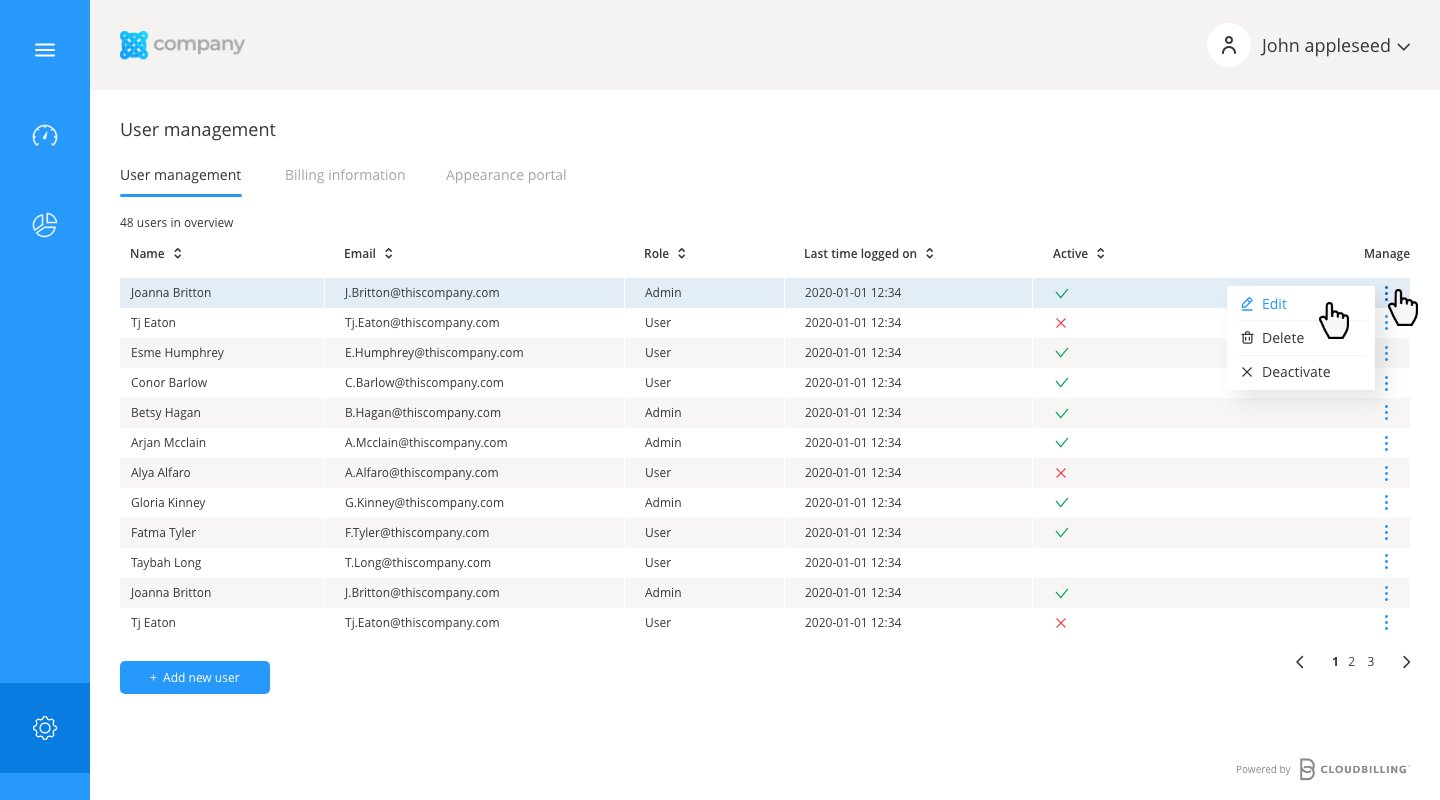 Most billing solutions are not equipped to handle high volume data, complex pricing from multiple sources and are not able to consolidate this in an automated fashion on one or more invoices. Additionally, many solutions do not offer out-of-the-box analytics or can provide billing data in a standardized fashion.
These solutions are designed to facilitate invoicing and were never designed to function in a world where business intelligence and analytics are the main driver for strategic decision making.
Garbage in = garbage out
Inaccurate (billing) data is the leading source of revenue leakage and poor BI strategies. If your data is inaccurate, incomplete, or outdated your invoices and BI reports will be incorrect and do more harm than good. Often, businesses attempt to correct these data issues manually for billing purposes. Manually validating, editing spreadsheets or other data sources is of course far from scalable and remains prone to its own plethora of errors.
Customer relations
Poor data quality has an immediate impact on revenue and decision making. When dealing with the public cloud it also directly affects the customer relation. Customers perceive the public cloud as complex and find it hard to translate their bills into daily reality. High quality data provides direct insight into your customers, product portfolio and how your services are used. On top of usage statistics, billing data also delivers insight into margins, growth trends, top performing solutions.
Data as fuel
The best way to deal with this to start using reliable and normalised data that is gathered in an automated fashion. Real-time billing data is critical in this, as it allows you to drive decision making across your organisation — providing Sales with cross and upsell opportunities and Marketing with detailed information into customer behaviour. Real-time billing ensures that you can quickly identify key trends in customer performance, engagement, and your most profitable solutions. This enables more accurate forecasting, more informed product decisions, and faster responses to changes in customer preferences and market trends.
Making quality data a priority ensures more accurate billing, reduces revenue leakage, and provides you with a proper foundation for growth and business insights. Data is the fuel that drives today's business performance and profitability.
From Billing to Value add
Billing challenges and Business Intelligence strategies are two common topics for Managed Service Providers these days. Service providers must deal with the complexities of the public cloud and their respective providers. The public cloud and corresponding services have been growing at an impressive pace. The worldwide public cloud services market grew 29% year-over-year in 2021 according to IDC.
Billing as a critical value driver
These growth figures however conceal an uncomfortable truth: The big cloud providers continue to pursue profits at the expense of users. Rather than pursuing fair and transparent pricing, the big cloud providers fail to reduce costs to ensure consistently high profits for their shareholders.
The opaque billing structure, lack of support regarding their partners on billing and insight means that regularly customers are saddled with unexpected costs for something as simple as data transfers. Often business forget the importance of billing: how it influences almost all departments and affects more people in a business than you might think. Billing is a critical process, one that frequently results in customer contact. The complexity and (in)transparency of the public cloud are only adding to that importance.
Customers are more discerning than ever and will be willing to switch to service providers that do not punish them with hidden fees and unexpected costs. Customers are looking for a pro-active partner that can help them optimise their cloud, reduce costs and accelerate their success as a business.
A new mindset
The way we think about billing needs a different mindset; a more holistic approach can turn your billing from a painful process to a customer facing value add that improves your customer relation.
A powerful billing solution fit for public cloud usage combined with an analytics suite can truly transform your business. Change the conversation with your customers from money to value. Providing customers with insights on their cloud usage, enriched with your own services allows you to position yourself as a true partner.
External pressure
Cloud cost management reporting is more and more being provided by service providers. But in many cases, this insight is haphazardly shared with customer as result of pressure by the customer. Forgoing the fact that just insight can only lead to more questions. Especially when the numbers shown in a cost management or reporting solution differ from the actual invoice.
Trust, clarity, and accuracy are key ingredients when dealing with insight, cost management and billing. Without those ingredients your customers have trouble moving forward.